The concept behind the The Beauty Lounge is to create a unique experience through the eyes of beauty. The Beauty Lounge offers the best in beauty services from hair and makeup services to manicures and pedicures in breathtakingly stunning surroundings. Either treating yourself to one of our unique services or coming in with a group of friends, The Beauty Lounge will truly give you that backstage experience and make you feel like the best version of yourself.
For groups, The Beauty Lounge can transform itself from a salon into a lavish lounge to celebrate those special moments with friends and family while getting glammed with music entertainment and cocktails. Whether it's a bachelorette party, a birthday, or just a special night out, The Beauty Lounge will sure to make any celebration unforgettable.
The Beauty Lounge is much more than just a salon it is an experience.
Let our salon awaken your beauty
Everyone is unique. Beauty is not just about a look it's a feeling. It's different for everyone. We base our work on the client's specific look and personality. We take time to get to know our clients.
Combining our professional knowledge, skills and creativity enables us to provide clients with an outstanding experience every single time they walk in our salon.
Get on the list, always great news for cupons and discounts
Mission
Mission
At The Beauty Lounge we celebrate men and women in their most authentic beauty. Our mission is to exceed our client's expectations by providing professional, high quality services for everyone. It is our privilege to have our clients walk through our doors and give us the opportunity to make them feel more beautiful and confident in their own skin.
Vision
Vision
Our vision at The Beauty Lounge is to consistently give our clients the best possible experience by:
Building confidence
Empowering each other
Always being kind
Unification
Top-class service
You, you are uniquely beautiful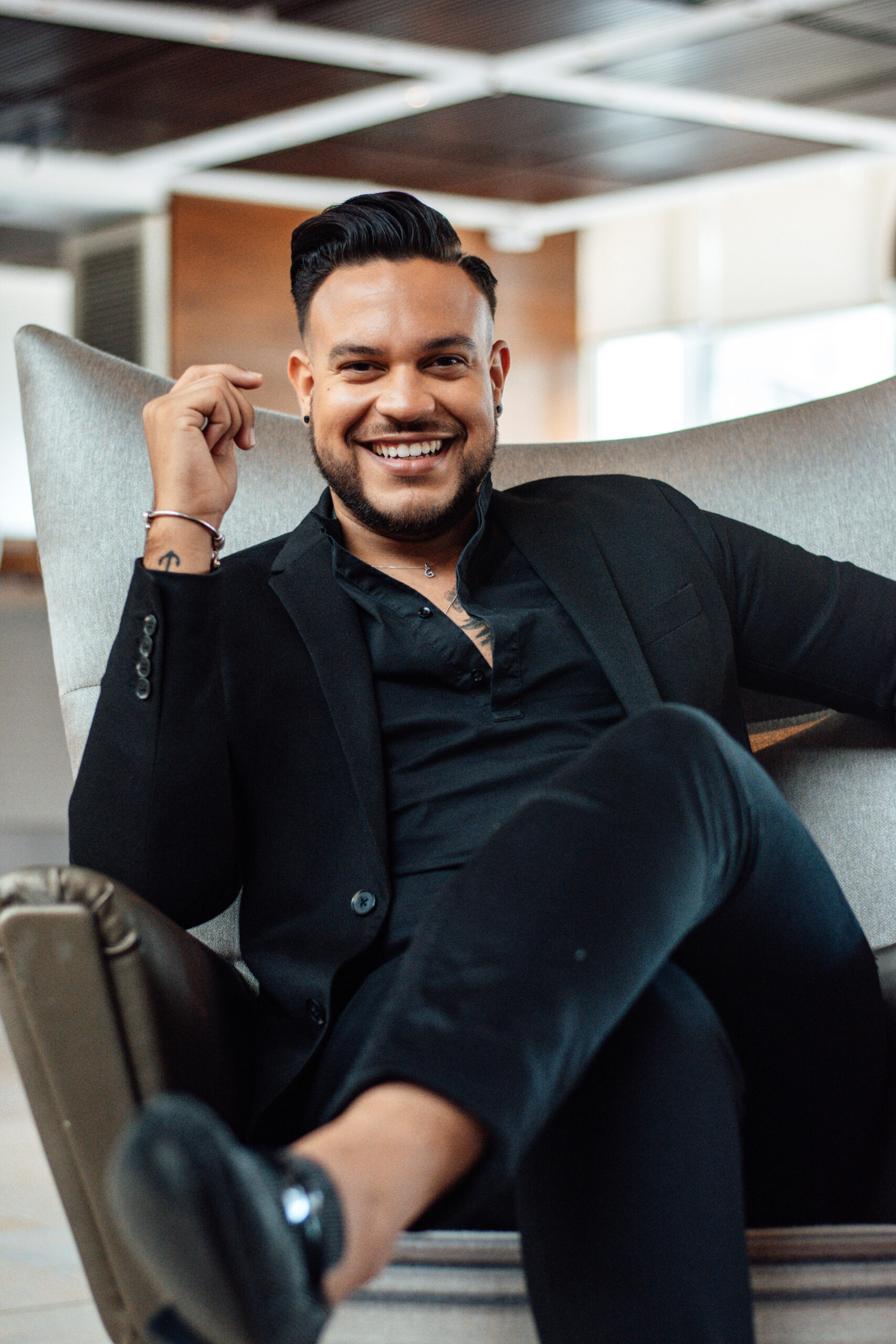 GEORGE BISLIP is an international celebrity makeup artist based in Aruba. George is authentic and characterized by having an international and modern style. George specializes in hair and makeup for any occasion or production shoots.
Since 2013, George has worked with numerous top brands in the industry including: Inglot, Maybelline NY, MaxFactor, Revlon, Cover Girl, L'Oréal Paris, Urban Decay, Lancôme, Estee Lauder, Ollé né à Paris. Working with these brands exposed him to expert training programs for hairstyling and make-up techniques, igniting his passion for fashion and beauty.
GEORGE BISLIP has since worked with numerous photographers, brands, designers and models and in numerous Fashion Weeks and TV shows where he has proven to be an integral artist with a unique artistic vision.
Some of George's greatest work are illustrated in numerous brand campaigns, with artists and models such as: Jim Malucci, Nina Agdal, Luli Fama Swimwear, Maite Delgado, Caterina Valentino, Agatha Ruiz de la Prada, Cipitria Swimwear, Custo Barcelona, Carmen Steffens, Monalisa  Spinola, La Bella Mafia, Giannina Azar, Anna Vaccarella, Rebeka Moreno, Valerie Frangie, Sylvia Geersen, Rosangela Matos, Maydeliana Diaz, Sal Garcia, Carol Ginter, Jaqueline Aguilera, Harry Levi, Carmen Milan, Ximena Cordova, Karen Carreno, Geraldine Duque, Fer Sosa, Kerly Ruiz, Floppy Tesouro.
Some of his editorial works have been published in Hola Venezuela, Vogue Mexico, Tendencia Magazine, Portadas, Ocean Drive Venezuela, Hola Latinos Miami, FOCUS Aruba, Xclusivo Aruba, Gentleman Magazine RD, Palmhouse TV.
George hosts his own TV segment SPOTLIGHT with Elite Studios, and radio show INFLUX focusing on fashion and lifestyle on COOL FM 98.9.
The Beauty Lounge has been a longtime dream, and thanks to the continuous trust of his clients this dream became a reality.